Welcoming nearly 3 million visitors each year, casual, picturesque, Temecula Valley Southern California Wine Country is a year-round getaway and vacation destination situated within southwest Riverside County. With natural gifts of climate and geography, Temecula Valley is conveniently located approximately 60 minutes from San Diego, Orange County, and Palm Springs, and 90 minutes from Los Angeles. Each visit to this genuinely inviting, boutique destination brings new possibilities and promises a wide variety of things to experience, enhanced by the sunny, relaxed spirit synonymous with Southern California.
Located within minutes of each other are three distinctive destinations that combine to become a robust 3- to 5-day getaway. Temecula Valley Southern California Wine Country, the Historic Old Town Temecula Foodie District, and Pechanga Resort Casino each have unique, premium varietal character worthy of exploration.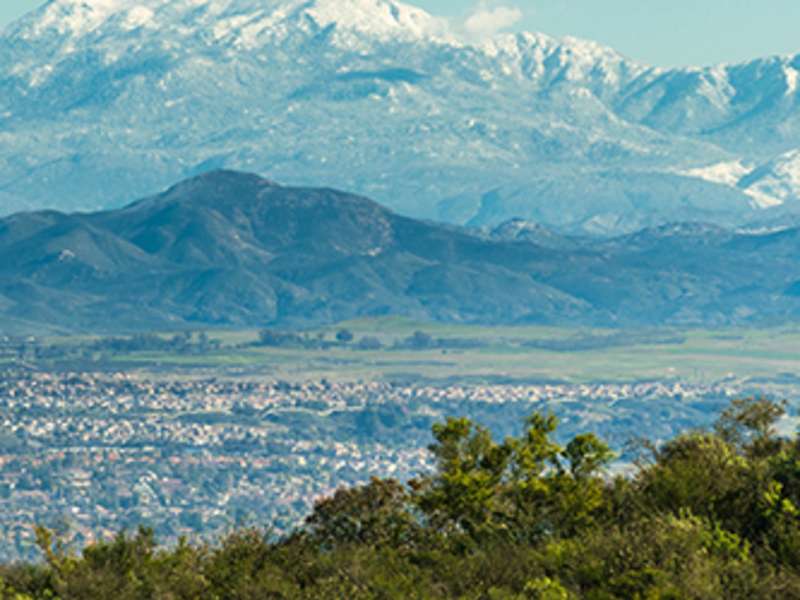 Morning mist, warm midday sun, cooling afternoon breezes, and cooler nights…
Weather in Temecula Valley
---
The valley's unique micro climate makes for a general year-round pattern of morning mist, warm midday sun, cooling afternoon breezes, and cooler nights. These weather factors combined with the perfect balance of great geography create an ideal environment for growing high quality wine grapes and experiencing a variety of outdoor activities.
Although separated from the Pacific by the Santa Rosa range, the Rainbow Gap funnels the mild beach climate into the valley. Average summer highs are 85 degrees; winter lows 39 degrees. Yearly average rainfall in Temecula is approximately 14 inches, as compiled by the Rancho California Water District.
The quality of air in Temecula Valley is consistently better than that of surrounding areas. Ocean breezes flow through the valley almost every day, sweeping away smog. In the summer, you might typically feel the gentle Pacific winds that help keep temperatures lower than what you would find in some of the surrounding area.